How to become a freelancer online in 2022 – Exclusive tips
Freelancing is the best way to earn money online for anyone. Whether you're a complete beginner or a professional in your field, freelancing is a legit way to make money. Besides, you don't have to invest anything, and that makes it a no-brainer option.
//dooloust.net/4/5069955
Best ways to become a freelancer online
There are a lot of platforms that can get you to work if you have skills. But the real question is how to become a freelancer online in this super-competitive market?
To help you with that, we'll go over everything you need to become a profitable freelancer and to be able to grow your income.
Set up realistic goals
First of all, you need to set your goals and plan out a route. You can't do everything and achieve everything if you don't have a clear direction to follow.
Start by laying down your boundaries and your strong points. If you work a full-time job, it's not realistic to make Freelancing your full-time job right away. You need to make it a passive income and then grow from there. 
But if you don't have any work now, you can definitely make Freelancing your full-time job. You can see how that can help you get clear on the goal. And once you have a clear goal in mind, everything will fall into the right pieces for you.
For example, let you are very good at writing. But you don't know how to write in a professional way or how to write SEO-friendly contents. Now to become a freelancer as a content writer you have to learn each and every step how to create SEO Friendly Articles. In this case, the following video can help you in starting your career as a content writer.
Another example, Let you want to become a freelancer as a graphic designer. Then all you need to learn about your own work and the marketplace like 99design, Design Crowd, Design Hill. These are the best places if you want to become a freelancer in this category.
[irp posts="2008″ name="20 Breathtaking ways to
make money online
"]
Choose your preferred skills
If you want to learn how to start freelancing with no experience, you are very likely to get stuck. That's because you need to learn a skill to be able to do the work.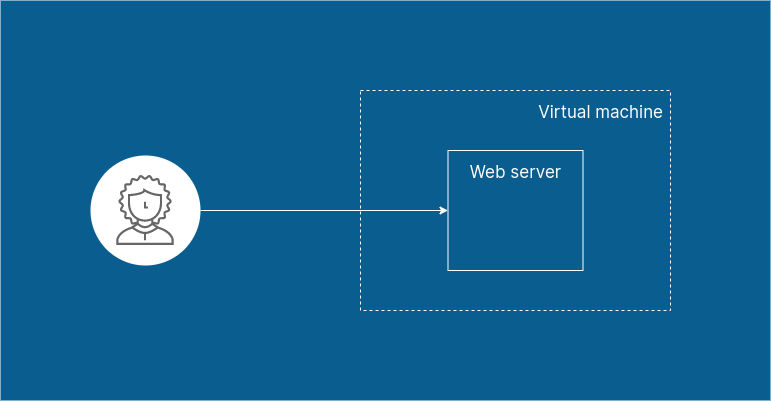 There are hundreds of skills that you can learn, and most of them pay very well. The following skills are popular, demandable, and they pay well in the freelancing marketplace.
Copywriting

Virtual assistance

Logo design

Data entry

Voice over

SEO service

Coding and programming

Web development 

Designing
And the list goes on and on. However, it's very important that you pick the right one for yourself. For instance, if you are very creative, you should go with stuff that requires creativity such as designing, writing, etc.
But if you are not that good at creativity, but you love science and maths, then coding and programming are going to be the best bet for you.
Choosing a skill that suits you might be the most important task in the whole process. If you pick the wrong skill, you are very likely to quit in the future. But if you pick your preferred skill, work will become enjoyable for you. And that's the best way to conquer this competitive marketplace.
Once you choose your skill, you need to learn the basics and get good at it before getting paid for your service. You can go to youtube and learn all about that skill. And with enough study and practice, you'll be ready for it in no time.
Pick a platform
After choosing your skill and learning the basics, it's time to select a platform that gets you to work. We are going to talk about the top 3 platforms down below. You can use either one of them to find clients.
Upwork is one of the most popular options when it comes to freelancing marketplaces. You can sign up there for free and start working online right away. 
You can get all sorts of jobs in Upwork. And the transaction is very secure with Upwork. Also, the whole interface is very convenient to use. And the all-time availability of thousands of work makes it one of the best platforms for freelancing.
However, you need to have a decent profile to be able to get approved on Upwork. If you don't have the necessary skill or portfolio, then consider the next platforms.
[irp posts="2375″ name="13 Best
QR code
generator to make money online free"]
Freelancer is a website similar to Upwork. You can find any type of work there. And you don't need a whole lot to get approved on Freelancer.
One of the best things about Freelancer is the contest feature. This is where people get to submit their work directly to the contest owner and he decides the winner and pays him. That's a great way to earn good money for beginners.
For ease of use and amazing features, Freelancer is one of the top platforms that you can use to make money online.
If you've looked up how to start freelancing work you might've heard about Fiverr. This is a very popular freelancing website where you can choose to start your journey.
The previous two platforms used an application system to help you get a client. But Fiverr lets you create gigs and get work. This is a very unique website with a lot of opportunities that you definitely check out.
Stay consistent with your work
This is the step where you need to put in some serious work. You'll need to work very hard to get good clients. Also, if you want to make a living out of it, you need to start building a good working relationship with your clients. That way they'll hire you for long-term projects and recommend you to others as well.
[irp posts="2334″ name="Amazing 5 Google
AdSense
Alternative to make money online"]
So, you should always deliver your best and maintain your deadline. Make sure to even provide extra effort in the beginning, and you'll get it back very soon in your freelancing journey.
Create strong portfolio
In this phase of how to freelance online, you should be making some money. However, the beginner phase isn't the ideal state to stay in, and you need to move out of it as fast as possible. Nothing can help you more than building a strong portfolio.
As you should've been working on different projects by now, you can link them to your profile letting others know about your experience. That also works as a sample that they can see and get an idea of your work.
[irp posts="2147″ name="Make Money Online free- 7 Deadly Mistakes and Solutions"]
The best way to go here would be to build a portfolio website for yourself. But if you don't want to do it just yet, you can always ask your clients if it's okay to provide the work as a sample. A strong portfolio will help you get paid significantly more. 
To wrap up to become a freelancer online
As you saw, freelancing is one of the best ways to earn money from the internet. And it's super easy once you learn a few basic skills. 
We talked a lot about how to become a freelancer online that you can follow. These are the surefire ways to succeed in the online market. 
Also, you must never stop learning new things and trying different things out. That's going to help you earn more money in the long run.